Eugene Cernan was the last man to walk on the moon. He visited the moon's neighborhood twice, aboard Apollo 10 and Apollo 17, and also did a challenging spacewalk aboard Gemini 9.
While he chose not to fly in the shuttle program, Cernan remained involved in space as a motivational speaker and sometime television commentator who worked on ABC broadcasts about the space shuttle. He continues to make public appearances to this day.
From sea cresting to moon cresting
Cernan started his career as a basic flight trainee in the Navy, racking up hundreds of aircraft carrier landings and thousands of hours in the air on jet aircraft. His experience earned him a spot in NASA's astronaut corps in October 1963.
His first spaceflight was Gemini 9, which had an ambitious agenda. Cernan was tasked to do one of the first American spacewalks, which ended up being immensely difficult as the spacecraft was not designed with enough handholds. Though exhausted, Cernan completed many of his tasks and provided valuable information for future missions.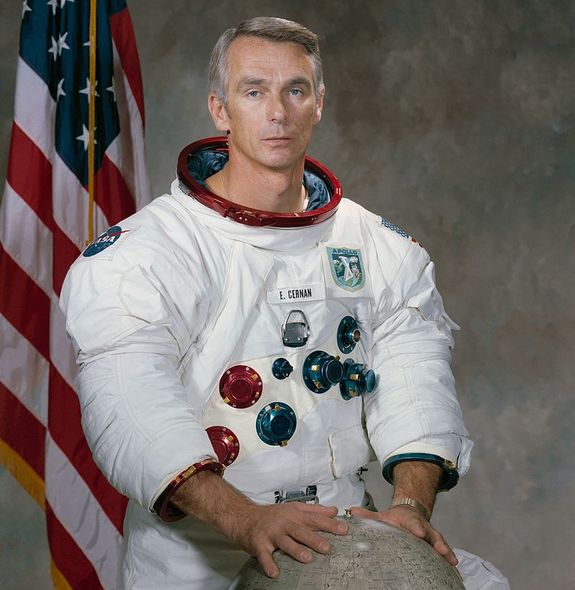 Eugene Cernan, the last Apollo astronaut to walk on the moon, left something behind: his daughter's initials in the dust.
Credit: NASA