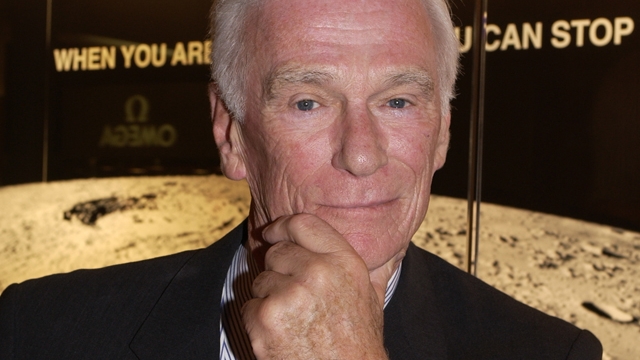 CONNECT WITH CAPTAIN CERNAN
"Look, if I can go to the moon, what can't you do?
SPECIAL EVENTS
Captain Cernan was a popular guest at selected events around the world, even in his last months of life. Everywhere he went he not only shared the excitement of his experience in the US based program, but also inspired new generations to reach for the stars excelling in science engineering and exploration.
FILM, BOOK, AUTOGRAPHS AND MORE
ORDER 'THE LAST MAN ON THE MOON' FILM – See it now.
AUTOGRAPH MATERIAL is available through Novaspace.com
FOR MORE INFORMATION please contact Mark Larson.
"Space is one of the greatest untapped educational resources available to us. That is why I propose that Americans collectively develop a unique educational program led by our civil space agency–a program that would stimulate a youngster's imagination in pursuit of a dream.
The U.S. should challenge its youth beyond their own expectations by giving them a chance to be on board during our voyage to the stars, not simply as a passenger who has $20 million for a ticket to ride into orbit, but as a crew member selected for a purpose. This can and should be done now, not later.
Such an endeavor would give aspiring scientists, engineers, aviators, photographers, teachers and artists an opportunity to experience firsthand the excitement and challenge of discovery. Just imagine a youngster entering high school knowing that he or she might realize the dream of actually flying in space before graduating and going off to college. How about that as a motivational force for studying science and math? Make learning fun and you can teach a kid anything!"
Captain Eugene A. Cernan
Or write to:
Mark Larson Media Services Inc.
1530 Hilton Head Road – Suite 205
El Cajon, CA 92019
Phone: (619) 881-2851
Voicemail line: (619) 579-0967